Amy Cabrera
How BetCoBit anonymous money transfer works?
BetCoBit provides you 100% anonymity guarantee with more cheap and fast money transfer solutions. Follow these three steps and you can send money anonymously to anyone.
Step 1: Add money to your BetCoBit account by using cryptocurrency or contact the BetCoBit support team if your choice of cryptocurrency is not there. BetCoBit support team will provide details according to your choice.
Step 2: Ask for the email address of the beneficiary that email should be associated with the BetCoBit account. That means the receiver must have a BetCoBit account to receive money.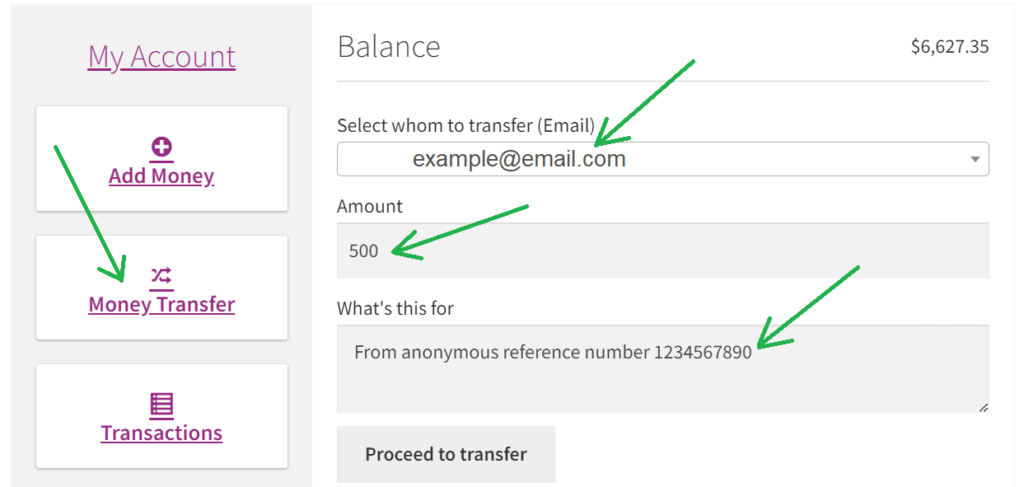 Step 3: Go to the money transfer section and enter the beneficiary email address, the amount, and your transaction reference. We give an option for transaction reference because the receiver would never know who send the money. So, you can write your name or reference.
Then go to the payment settings.
Here you can see four options.
Bank transfer

PayPal

Cryptocurrency

Others
Select your preferred withdrawal method and enter your payment details.
We recommend cryptocurrency so select cryptocurrency.
Here you can see five coin options.
Bitcoin (BTC)

Ethereum (ETH)

Litecoin (LTC)

DASH (DASH)

Bitcoin Cash (BCH)
Select your preferred coin and enter your wallet address associated with that coin.

Now save changes.
Enter only one address and you can change it anytime.
If you want to withdraw money from other payment gateways rather than cryptocurrency then choose Others.
Here you can see three important options.
Payment method name

Payment method details

List (available withdrawal methods)
First, you can see the list of payment withdrawal ways we accept, then enter that payment name in the payment method name box and details in the second box.
Example:
Payment Name: Western Union
Payment Details: Receiver Name, Receiver Country Name.
Make sure you entered the correct details.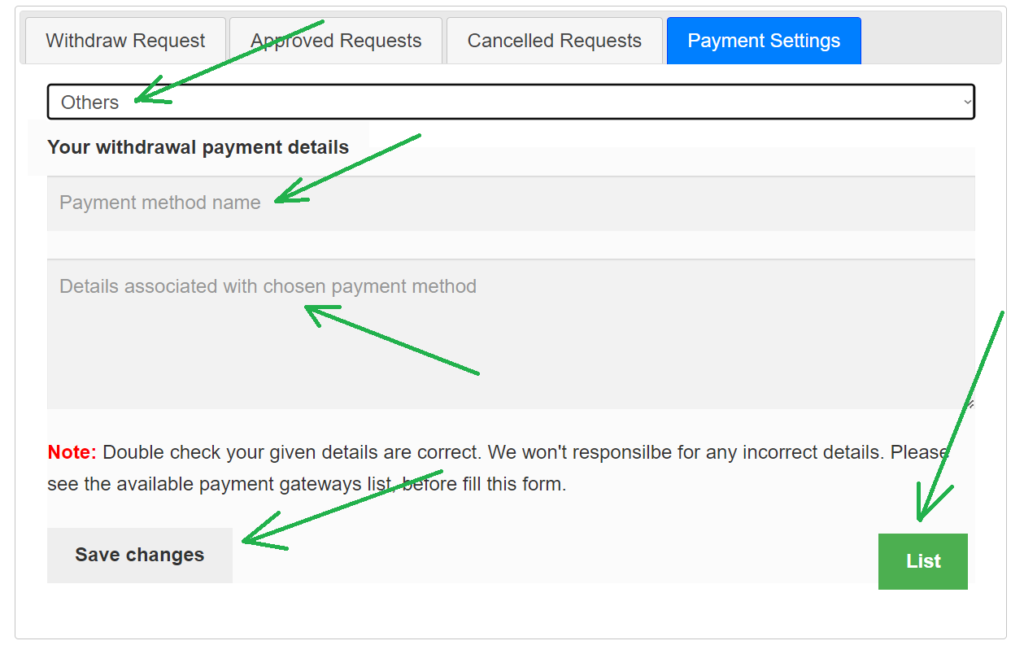 After the settings are done, now back to the withdraw request.
Now enter an amount and choose payment methods from four options.
Bank transfer

PayPal

Cryptocurrency

Others
Select your preferred withdrawal method and enter submit request.
How BetCoBit Provides a 100% anonymity guarantee?
BetCoBit is the only solution for anonymous money transfers. Many reasons people want to remain anonymous, and that is why they are trying to use cryptocurrency. BetCoBit becomes a third party that handles your cryptocurrency. These are the factors making BetCoBit the only 100% anonymous money transfer service.
BetCoBit will never ask for any verification.

BetCoBit wouldn't close your account because of identity verification.

You can add money to your BetCoBit account using cryptocurrency (other payment methods available upon request).

BetCoBit disconnects you from your Bitcoin transactions and removes your footprints.

The receiver would never know the email of the sender.

Money can be withdrawable by your choice of payment gateways.

Your money becomes stable right away after adding it to your BetCoBit account. Even if Bitcoin's value decrease, you won't lose.

We provide unique payment details for every single transaction. Each transaction detail on BetCoBit is unique because we have hundreds of payment processors around the globe.
Why do I need an anonymous money transfer service?
Anonymous money transfers can use to send money to someone without revealing your identity. One of the essential things to protect your digital privacy is to pay for products and services online anonymously. Generally, when you are sending money to someone, you need to give accurate personal information. But every person has the right to keep their personal and financial information masked for their safety. Some people use it to save taxes, but there are several reasons behind doing this action.
Moreover, many online money transfers claim that you can send money anonymously, but they always do force verifications. You would transfer money by using your email address, but they associate your identity with your email address. They know who you are and where are you from. So, you can send money anonymously only if they won't ask you for any verification.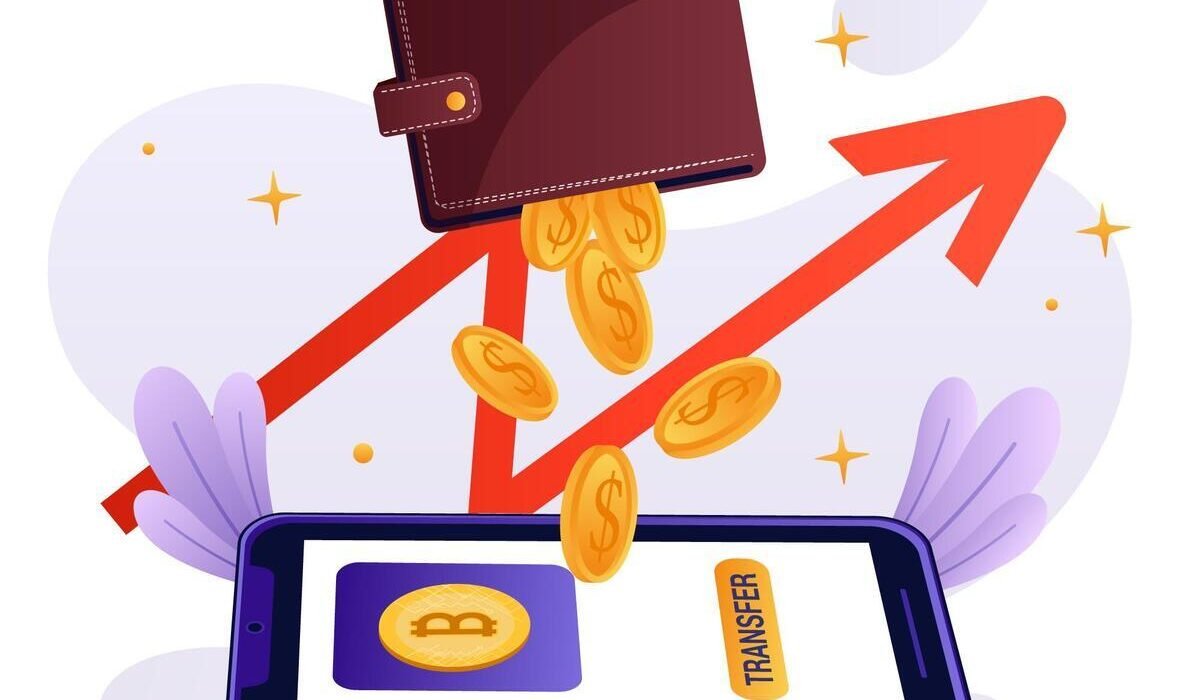 Can I use Bitcoins or other cryptocurrencies to transfer money anonymously?
Cryptocurrency is known as digital currency. Its decentralized structure keeps it out of the range of governing authorities. There are several coins in the cryptocurrency most popular ones are bitcoin and Ethereum.
It is a myth that Bitcoin is an anonymous money transfer, but it is not. Bitcoins keep a record of your transactions. Your IP address is associated with your wallet address or transaction. Bitcoin transactions are publicly available.
Also, all wallet providers do KYC verification to have wallets. Once you reveal your identity you won't be anonymous anymore. Wallet providers first let you make a Bitcoin wallet and later they force you to verification. If you won't connect your wallet with your identity, they freeze your account.
In comparison, BetCoBit has its own crypto section. Anyone can create wallets with full control of private keys and without KYC verification.
In addition, many bitcoin scrambler services are available to disconnect bitcoin holders from sender and receiver transactions. But most of them are fraudulent, after you deposit your cryptocurrency, you won't see them back. Even if you find the right scrambler, the charges are huge.
Moreover, there are several coins in cryptocurrency; not everyone uses Bitcoin. After receiving Bitcoins you don't know the next second your Bitcoin value would be 0. While their bubble burst and people lose their hard-earned money.
BetCoBit
You can make many wallets
Transaction Fee
Unique payment details for each transaction


Don't do KYC verification
Don't store IP address
Never store and share data to third party
Real money (USD)
Stable amount (No chance to lose money)
Support Help
No footprints
Many withdrawal payment methods
Cryptocurrency
You can make many wallets
Transaction Fee
Can create new wallet for each transaction
Wallet providers require KYC verification
Store IP's address
Transactions are publicly available
Crypto is not real money
Unstable currency. High chances of losing money.
Don't have support
Leave footprints that can track back to you.
You have to sell less than the real amount